CHEMOTHERAPY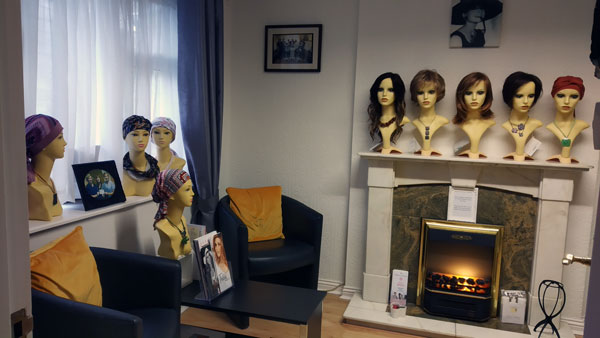 We understand this can be a very difficult time, we will look after you and help you to select the best wig for your individual needs. Your consultation will be in a private room where you can have as much time as you require to look at and try on wigs. We will never rush you. Feel free to bring along a family member or friend to help you with your choice.
Once you have been told that you will receive chemotherapy we would advise you to contact us as soon as possible and before you start treatment in doing so we will be better able to provide you with the best wig for you.
Consultations are free and non obligatory.
Your Wig Fitting
After your consultation you will return for your fitting. Usually by this time you will have started experiencing some hair loss. This generally starts about three weeks after your first session of chemotherapy but can vary depending on the type of treatment. At this time you may wish to have your hair cut shorter but the choice is yours. If you do decide to have your hair cut it is complimentary and part of our ongoing service to make the transition to wearing a wig as easy as possible for you.
LADIES & GENTS Alopecia and Pattern Baldness
If you have made the decision to try a hair system or just want some information about our services you can come to us for a free consultation in our private rooms, we will discuss your individual requirements and give you advice on selecting the best hair system for your needs and lifestyle.